I went down the rabbit hole of blender shopping, just to end up close to where I started. A case for appreciating what I've already got.
Recently, my Magic Bullet died and I went down the rabbit hole of blender shopping. I was looking for a replacement, and my final solution was so simple and costs around $20!
Here's what happened.
We got our original Magic Bullet years and years ago as a gift. It has served us very well for a very long time. When it finally broke beyond repair, I absolutely was going to replace it. I looked them up on Amazon and discovered there are new models available! So, which new version is right for us? As long as we're doing this, let's get an upgrade, right? What's the difference between the original Bullet, and the Nutri Bullet? What features do we need?
Should we upgrade our big blender too?
All this comparing got me thinking, is there an all-in-one option? Could we eliminate a countertop appliance by getting a system? Something like the Ninja? Then we could make smoothies in the little smoothie cups right on our main blender!
Well, if we are going to upgrade our main blender (nothing was wrong with the existing Oster Beehive Blender I've had since 1999, mind you…) should we get something super powerful? I've heard great things about the Vitamix! Does it have a smoothie cup option? What about Blendtec? While we're at it, what is the absolute best blender? Wait, what was my budget for this? Blender shopping is a wild ride!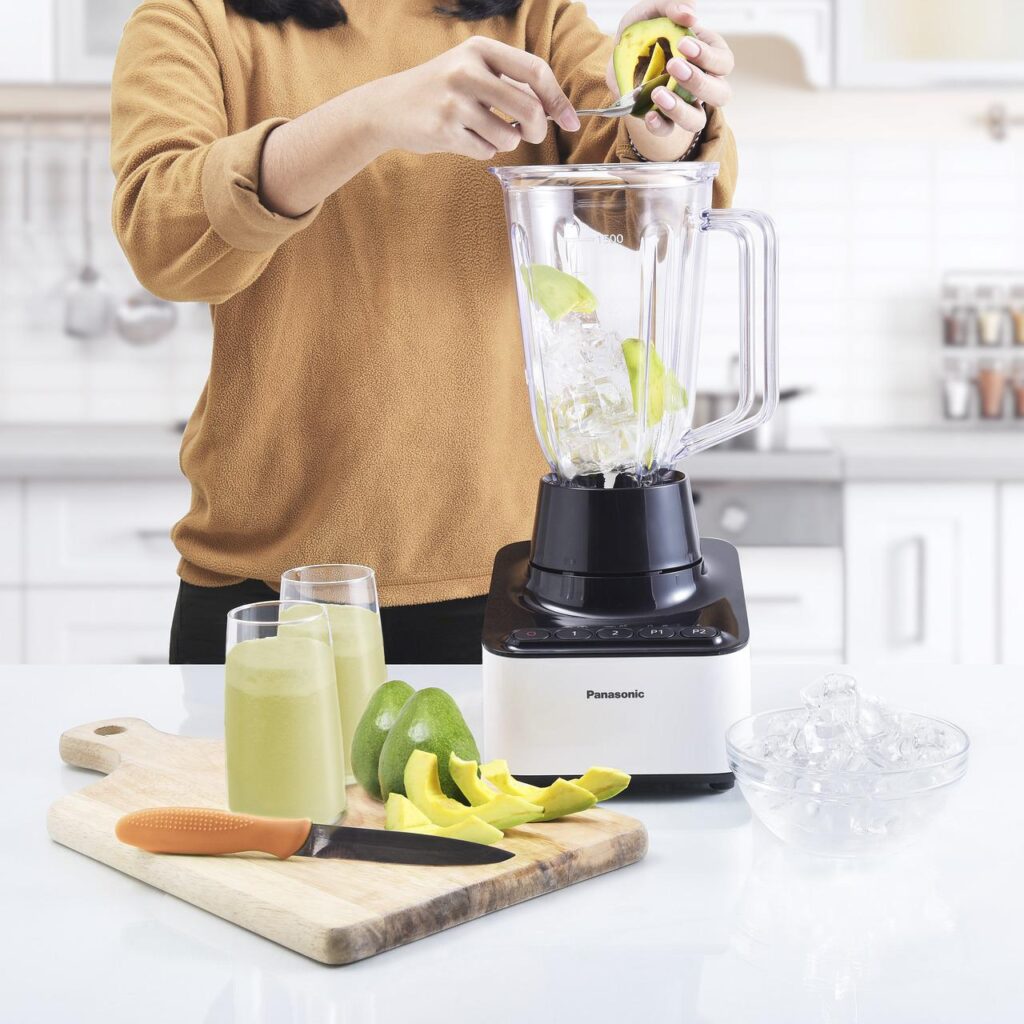 What was I looking for again?
OK. Let's reel this back in, what did I need to begin with? A new magic bullet, right? Also, my regular blender has been a workhorse, and I don't really need to replace it. What do I use my bullet for anyway? Small batches of stuff like single serve salsa, smoothies and grinding spices. I don't really need a whole new system for that, do I? No.
Is there an easier solution here?
Let's take a closer look at what my regular blender can already do. This thing has a removable base to make it easy to clean. That's a great feature that I still want to have. What size is that base anyway? Will it screw onto anything else? What about this mason jar? Holy moly! that thing screws right on! The mason jar is the perfect size for smoothies, spices and other things! Do I even need a new magic bullet? Let's try it out! It works even better than the bullet since it has so much more power, and everything is metal or glass. No little tabs to break off the cup. This is amazing!
They make all kinds of lids and straws and things to go with your standard mason jar. This is great for making smoothies for kids! I can screw a straw lid on and avoid spills. Woo hoo!
In the end….
…I spent around $20 for a 6 pack of regular mouth mason jars and kept my classic blender. Actually, I really love the retro beehive design, and the simplicity of this thing. I decided I don't really need to spend $400 on a new blender. Even if it has more power. I've never been blending and wished for more power. I've made all kinds of things in this old blender, and it's still going strong.
This post contains some affiliate links. If you follow them and make a purchase, we get a small commission (that we greatly appreciate!) and it costs you nothing.