What do you do when your gym closes permanently? And then you get an injury? You get a rowing machine for your home gym, of course!
When my gym closed during the pandemic, my family decided to take our fitness outside. There is a sandy hill nearby, and we all enjoyed seeing how fast we could run up and down it. It was a great solution….until I landed weird (being 40 comes with all kinds of new features!) and my knee got tweaked. The impact and stress of running on the sand became too painful for a regular activity. Dang it. Now what?
Injuries happen. Now what?
OK, so I will do some low-impact exercise in my garage. There wasn't much out there, but an old treadmill and some random free-weights. OK. I can make this work…except the garage is dark, sparse and under-supplied with equipment. I needed to do a few upgrades to my home gym.
Home gym needs an upgrade…
I took to Google and discussed this with a few other fitness friends to see what their solutions were. I landed on a rowing machine for my home gym. Rowing technology has gotten so much better in the past few years. There are many options on the market, but after a lot of research, I landed on the Hydrow.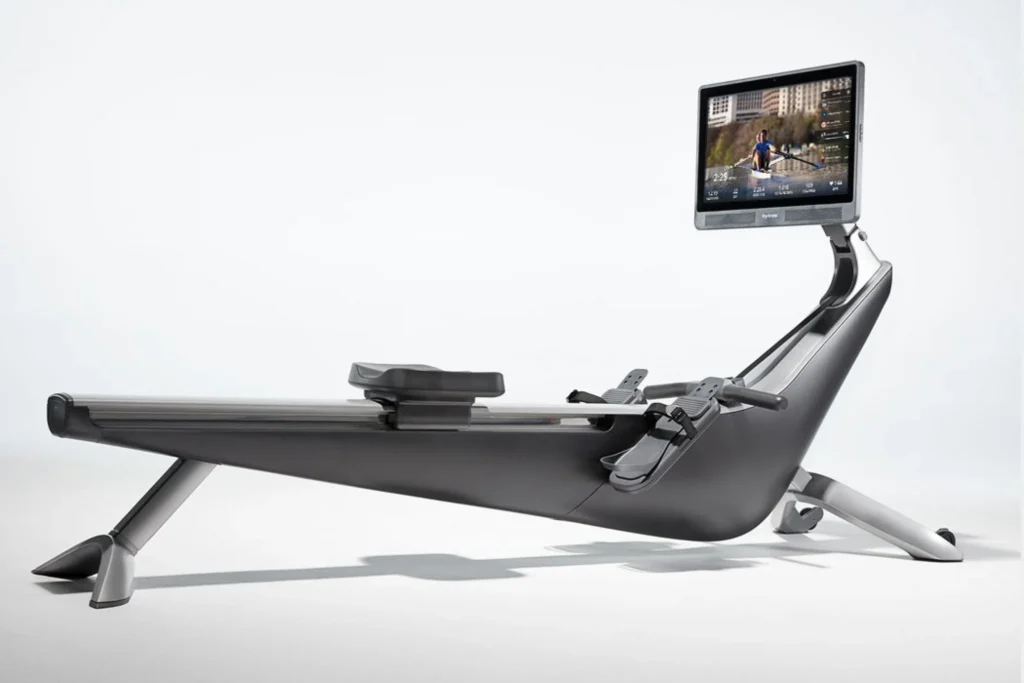 Benefits of this model…
This rowing machine is a game changer. First off, it's quite beautiful. It's the nicest piece of equipment in my home gym, by far. The sleek design and big screen make working out a pleasure. I actually look forward to it every morning.
Hydrow has a great line up of coaches and workouts for every level. They have an beginner's course that you can do to get the hang of rowing, and learn how to get the most out of your workouts. And the workouts are no joke! Rowing really is a full body workout!
The Hydrow App also let's you follow any friends that have a Hydrow, and you can join races, keep track of your stats, plan your next row and sync up with Apple Health!
But what else can it do?
In addition to being a great piece of equipment, and a great rowing workout, they also offer lots of 'on the mat' workouts that include pilates, yoga, stretching, and body weight workouts. While most days I just get in a good row, and then do some strength or core work on my own, I will say, some of the stretches and yoga flows are really good. Especially when you're just getting started. This rowing machine is an excellent addition to any home gym!
If you want to buy a Hydrow for yourself, Use this link and save $250 today!