After having kids, my beach / pool bag had gotten so bulky and heavy, it was almost not even worth going to the beach anymore. There's so much gear that you need when taking little kids out into the sun! Something had to give. I needed to reduce the amount….or at least size of all the essentials in my beach bag.
Some things are essentials; like sunscreen, towels, beach blanket and hats.
Blankets and towels can be really bulky and heavy. So I started there.
How to shrink my beach blanket down
My aunt hand made a blanket when I was a kid, and it's been my go-to activity (and everything else) blanket ever since. I've had it forever, and it's so versatile. It's thin, but large enough for the whole family to sit on, and comfortable. It's not fuzzy, so it doesn't trap any sand. The only problem is, it takes up a lot of room in my bag. Even folded down small, it's more than half the bulk.
I did some research and found this great beach blanket. It folds down to almost nothing. It's extremely lightweight, but very large. The entire family can fit on this thing, with room to burn. The fabric is thin and sand / water resistant. Also, it has pockets on the underside so you can fill them with sand and it won't blow away! Even when the sea breeze really picks up, this blanket says put!
And now to address the beach towels
Ok, so now for the towels. Obviously, towels are beach bag essentials. However, beach towels are big, and soft, and absorbent. Cotton towels are a natural fiber, and generally good for skin. However, they are bulky, attract and trap sand. They take forever to dry and they can get mildewey if they don't get properly hung up to dry.
I went into research mode, and by all accounts, microfiber towels were the way to go. Having a few microfiber hair towels, that work well enough, but I don't love how they feel on my skin. I really wanted to find a natural fiber solution, but I also didn't want to spend a fortune on beach towels that my kids are likely to lose or destroy eventually.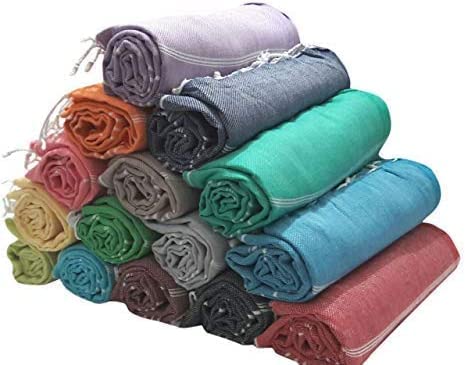 After much research I found Turkish towels. Also known as Peshtemal. These towels are the perfect solution. 100% Turkish cotton. They are thin and dry fast, they take up almost no space at all in my bag and my linen cabinet. I replaced 6 big beach towels with 12 Turkish towels and my cabinet has so much room left! They don't attract or hold sand. Peshtemal towels fold up really small, and are very lightweight. Bonus, they can double as a small blanket for the park, beach, or on-the-go naps!
Replacing the bulky items in my bag left plenty of room for all the other essentials: Sunscreen, hats, goggles, snacks and toys! Having less to carry to the shore, definitely makes it easier to go and enjoy a beach (or pool!) day!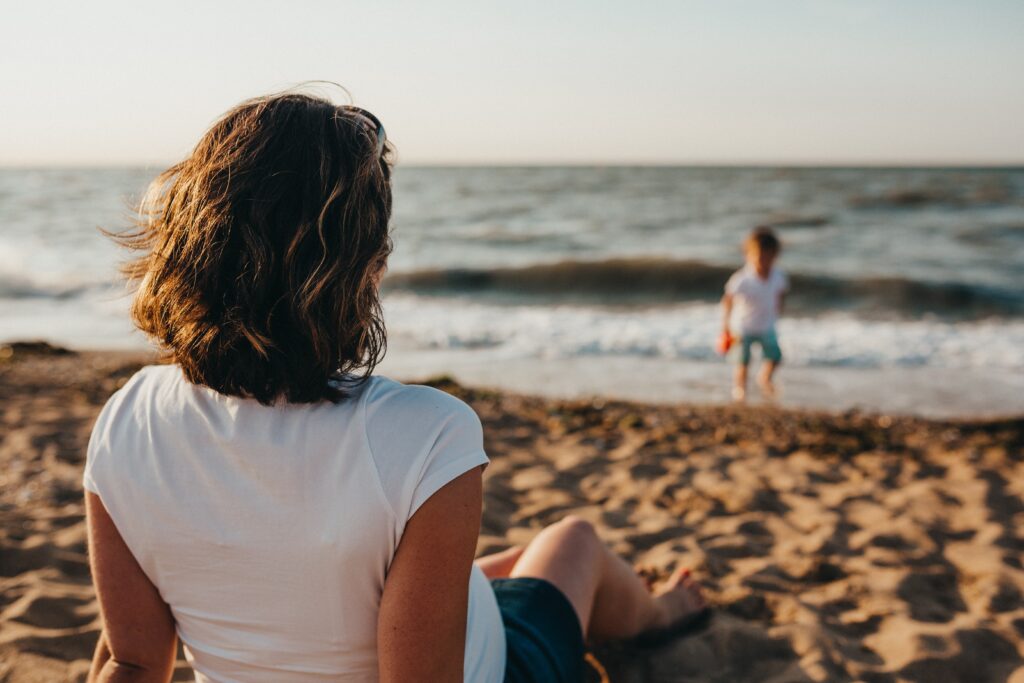 This post contains some affiliate links. If you follow them and make a purchase, we get a small commission (that we greatly appreciate!) and it costs you nothing.
---
For what to take on trips with little kids, read this.